Shaanxi siweihengqi Science and technology co., LTD.
Address: 195 baoji high-tech zone
      hi-tech avenue
Telephone:86+917-3602588
      86+917-3602008
Fax:86+917-3602000
Email:swhq@bjswhq.com
Shaanxi siwei weighing apparatus technology co., LTD., is the backbone of the weighing apparatus manufacturing enterprises in China, vice President of China association of weighing apparatus unit, the highway development and manufacture of automatic scale of high-tech enterprises, the creator and a pioneer of the vehicle type highway automatic scale technology, technology innovation center at the provincial level.
Company was established in 1992, is located in baoji in shaanxi national high-tech development zone, total cost of the assets of 120 million yuan, annual output value of 150 million yuan.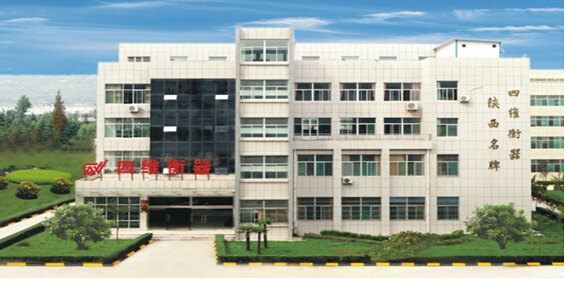 Leadingproducts for vehicle type highway automatic weighing scale sales in theforefront.
The company passed the ISO9001quality certification, ISO14001 environment system certification, OHSAS18001occupational health system certification. For 20 years, the companyadhere to the scientific and technological innovation, highway automatic scaleas the main research direction, in order to realize the road weighingtechnology breakthrough. The company has three doctoral tutor as the technologyleader in the research and development team, and joint of xi 'an jiaotonguniversity, chang 'an university, xi 'an highway research institute and otherscientific research institutes, set up the intelligent transportationtechnology center at the provincial level.So far it has made more than 30scientific and technological achievements and invention patents; Successivelydeveloped a dynamic axle load meter, portable axle load meter, high and lowoverrun detection speed preview system, patrol vehicles weighing equipment,high precision inspection vehicle type highway automatic scsle and otherelectronic weighing products. Which road vehicle type automatic scale products isa national initiative, the technology has the international advanced level,products have been awarded the "national key new product" and"national innovation fund".In the field of highwayweighing technology, the company has undertaken the six national torch programand national key new product projects; undertaking a number of major scienceand technology industrialization of shaanxi province industrialization projectsand key research projects in shaanxi province. "Four dimensional weighingapparatus industry has grown into one of the most innovative ability ofenterprises.With perfectquality assurance system and perfect service system,the company won the goodcorporate reputation, is to create a "Chinese famous brand" quality.Enterprise has won the "brand-name products in shaanxi province";"Guard contract, heavy credit enterprise" of shaanxi province;"Shaanxi province famous trademark" and other honors. In 2012, in the vehicle typeweighing technology the four-dimensional weighing apparatus has achieve newheights, and a major breakthrough, invented the "a scale many cars"and the short weighing platform axis group module concept,static weighing to achieve continuous uninterrupted with car weighingfunctions. This is highway weighing technology and a major breakthrough!Shaanxi four instruments once again grab the commanding heights in the field oftechnology, once again set off a wave of industry technological innovation,promote industry technology progress.